PROFILE
Imagination stimulates creativity.
From material prosperity to liberation of spirit.
Peoples' interests change with the times, and with this come dramatic changes in the environment of the amusement industry.
A great many of individuals are moving beyond simple recreation towards new entertainment experiences that include intellectual excitement and leading-edge technologies.
At the same time businesses in many fields view the amusement industry as the most promising ground for realization of new technologies, and are actively developing applications.
Imagination... and creativity.
Each stimulates and drives the other, and a world of new sensations is born.
Dreams and longings become reality.
Hearts are linked to other hearts, through machines.
We can all relax, and enjoy ourselves.
We at JAMMA are refining the technologies, providing the environments, promoting interactions among our members, and working towards a new partnership with society, so that more of us can derive more enjoyment from our leisure time.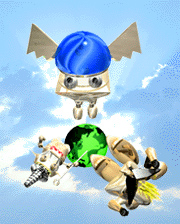 A message from the president
Speaking as a Leader of the World Amusement Industry
Hajime Satomi, President
Japan Amusement Machinery Manufacturers Association
During the past half century, Japan's amusement industry has aggressively applied leading edge technology in developing the highest level of amusement devices in the world.
We already rank as one of the representative high-tech industries of Japan and contribute to the enjoyment of leisure time throughout the world.
In addition, by expanding the potential of interactive entertainment and forming a core of content for the network era, we have become a driver of the multimedia industry. We also fulfill an important role as a major moving force in the development and economic viability of new forms of composite devices.
The development of amusement machines that exude creativity expands global horizons, stimulates the sprouting and potential for new businesses, and provides unlimited latitude for their growth. This Association exists to respond to wishes and expectations for the amusement industry, as well as to fulfilling a global leadership role, and to promote a broad variety of enterprises for the growth of the industry as a whole.
The JAMMA Philosophy
Creating Communication Through Amusement
The goals of the Japan Amusement Machinery Manafacturers. Association include promotion of the development of the industry through such activities as researching the environment surrounding the industry, development of technology, accumulation and presentation of information, promotion of exchanges with related entities both inside and outside Japan, and encouraging like minds to communicate through amusement facilities that reflect our times and environment.
In particular, recent activities of the Association include a wide variety of efforts in international exchange, elimination of counterfeit products, surveys and research and promotion of health.
Outline of JAMMA
Name
:
JAMMA
Japan Amusement Machinery Manufacturers Association
Address
:
Hiei-Kudan Bldg. 8F, 3-8-11, Kudannminami, Chiyoda-ku, Tokyo 102-0074, JAPAN
TEL
:
03-3556-5522
FAX
:
03-5556-5524